Marisa Quigley & Her Sunday Best
As a solo performer (finger-picking acoustic guitar and vocals) and songwriter, Marisa started late in life and has slowly developed the confidence and skills to play guitar to support herself and more recently with a full band. Her musical watershed came in 2007 with a decision to pack her life into 'Bob' the campervan and take off on an epic solo road trip. Starting in her then hometown of Geelong, she drove up the eastern coast of Australia and across the Top End, mostly camping at roadside stops and staying with friends along the way.
Her two-year journey took her back to her roots in Darwin, where she stayed for nine months earning a living for the first time as a solo musician—writing songs, performing three to five shows a week, and crystallising her unique vocal style and stage presence. These songs formed the basis for her two solo CDs, Marisa Quigley and Gypsy's Lament.
The Delatite Hotel - Mansfield VIC, 2017
Since 2015, she has performed with Her Sunday Best; four experienced musicians who complement her sublime songs with a full instrumental sound and soaring harmonies. Her Sunday Best are Rudi Katterl (lead guitar), Chris Mangan (keys), Darren Christie (bass), and Bryan 'Rolie' Dwyer (drums).
---
Rudi Katterl - Guitar

Rudi Katterl is an accomplished musician specialising in acoustic, electric and slide guitar. He also lends his hand to ukulele, mandolin and banjo and performs musical styles from Blues, Rock, Folk, Ballads and Acoustic.

Rudi has been performing professionally for some 30 years throughout Victoria mainly in Melbourne and North East Victoria, into NSW, up the East Coast of Australia and across to the Northern Territory. He has played with many artists such as Nicky Bomba; Lee Rosser; Maurice Milani; Luke Davies; Tracey Hamilton; Neil Sebastian and numerous bands, some of which include Marisa Quigley & Her Sunday Best; Kat, Fish & The Harp; Dog Gone South; Crocks Back; Top Hat & Tails and Grass Roots.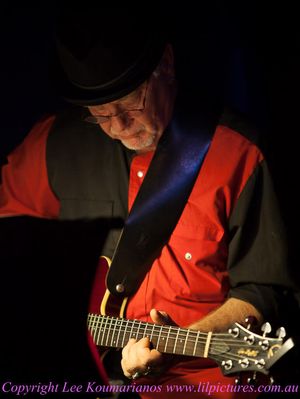 Rudi has a long history as a session musician and has worked in numerous studios including Richmond Recorders; Armstrong's; Timber Top; South Melbourne and York Street, doing jingles, ads and albums for numerous advertising companies and recording artists. Rudi has also worked in the designing and building of studios and is now based out of his very own Mountain Music Studio. Here he has produced and recorded numerous original albums and one off solo projects in collaboration with other artists, including:
Who's Using Whom: Terry Lockwood & Rudi Katterl – Original Blues
JD & The Kat: Joe Davis & Rudi Katterl – Blues
The Keeper: Gary Banks – Original Folk Roots
Rising Water: Gary Banks – Original Folk Roots

Under the banner of Mountain Music Rudi started the Wandi Stock festivals and has been a part of and performed across numerous other festivals such as Buffalo Blues Festival; Bendigo Blues & Roots Festival; Cool Summer Festival @ Mt. Hotham; Wangaratta Jazz Festival; Melbourne Fringe Festival; Adelaide Fringe Festival; Beechworth Celtic; Echuca Celtic and Yackandandah Folk Festival.

Rudi is also a partner in and the Musical Director of MAD AS Productions an innovative music and Theatre Company from Bright. An acronym for "Music And Drama And Stuff" MAD AS is a co-creation between musician Rudi Katterl and theatre director, Ernie Glass. As Musical Director of MAD AS Rudi has written and arranged musical scores for a number of theatre productions.
He is also the coolest member of the band.
---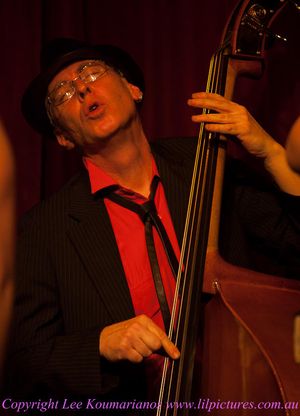 Chris Mangan - Keys  

Chris Mangan is a multi-instrumentalist with over 35 years experience in the music industry. He has worked with many international and national acts such as Glenn Campbell, Mic Conway, Little Patti, James Blundell and Felicity, as a musician, engineer and producer.

He has performed at music festivals all over Australia including Port Fairy, Tamworth, National, Fairbridge, Wangaratta Jazz, Malden and has played on many recordings as a studio musician. He has also composed and arranged for various theatre productions.
He is also the most conscientious member of the band.
---
Darren Christie - Bass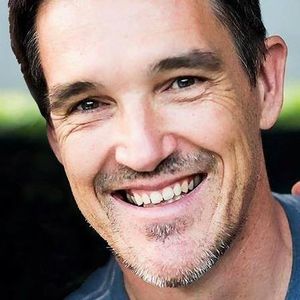 Darren Christie is a talented multi-instrumentalist and vocalist and has been performing at venues around North East Victoria for the better part of 20 years. He has played the Bendigo Blues and Roots Festival, Beechworth Celtic Festival, Uranquinty Folk Festival and Yackandandah Folk Festival to name a few.
He is also the most handsome member of the band and Marisa's husband.
---
Bryan "Rolie" Dwyer - Drums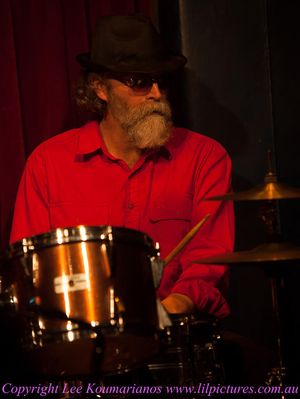 "Rolie" Dwyer is a long-time musician from North East Victoria. He has played with many bands across the North East and beyond, including blues band The Levee Breakers, the Tamworth country/rock band responsible for the Australian Tim McGraw Show and Jazz trio Spam.

He currently plays with Texas blues outfit Sly Dog & the Howlers, award-winning festival favourites The Recycled String Band, Albury's Highway 31 Blues Club house band, Marisa Quigley & Her Sunday Best and original folk-rock outfit, The Blue Yonder.

He has been a session drummer for many recordings and albums and played at festivals across the country including Port Fairy, National and Maldon Folk Festivals and the Fairbridge Festival in Western Australia. 
He is also the funniest member of the band.